Fresh Breath Therapy
There are lots of reasons why patients have Bad Breath and most of the time it is due either ACTIVE gum disease and/or pool dental hygiene.
In our experience many patient think that they are effective teeth cleaners and unfortunately they are ignoring cleaning large areas of their teeth
Likewise in our experience many patient think that they have no gum disease when in fact their gum disease is ACTIVE.
In our experience most patients with Bad Breath can achieve good results at an affordable cost and without major treatment
Solving the problem for most patients with Bad Breath starts with a very careful examination of the mouth and finding out exactly how the patient maintains their Oral Hygiene
Treatment for most patients with Bad Breath usually involves a course of cleaning, which is many cases may be extensive.
Treatment will also involve advise on better oral hygiene, especially on cleaning inbetween the teeth, and those hard to reach places at the back of the mouth.
So in our experience 95% of patients who suffer from bad breath can achieve their desired result with straight forward treatment that included oral hygiene instruction and Root planning and without expensive surgery and certainly no need to go for expensive specialist treatment.
Our Hygienist Charges
There is No Extra Charge to be seen Evenings and weekends.
Treatment
Fee
Simple Scale and Polish every 3 months
£35
Normal Scale and Polish
£45
Spring Clean
£55
Smokers Destaining using Jet Wash
£25 extra
Deep scaling with Local Anaesthetic
From £65 per quadrant
Deep scaling with Local Anaesthetic and Antibiotic Gel
From £100 per quadrant
Root Planing
From £65 per quadrant
Root Planing with Local Anaesthetic
From £85 per quadrant
Root Planing and Laser treatment with Local Anaesthetic
From £125 per quadrant
Tooth Whitening Consultation
Free
Fissure Sealants
From £15 per tooth
But we ALWAYS give you a quote before treatment begins.
Click to Download our Leaflet about Hygienist Visits
Click to Download our Leaflet about Dentomycin Treatment
Click to Download our Leaflet about the relationship between Gum Disease and other diseases (Heart, Diabetes etc)
Pain Free Laser Fresh Breath Therapies
Our Laser
The EPIC Laser is the only diode laser with three unique therapy modes –
Soft Tissue Surgery,
Whitening, and
Pain Therapy.
How Do Lasers Improve Dental Care
Lasers are a great asset in modern dentistry. However because they are expensive to purchase and maintain, most dentists fail to utilise their benefits.
Using a laser for certain treatment can have a number of benefits for patients by
Providing faster healing times,
Reducing the risks of infection,
Creating less bleeding.
Creating less postoperative pain.
The laser generates a beam of concentrated light bringing energy into your mouth to help remove areas of infection as it destroys many bacteria and viruses found in the mouth.
The Ultimate in Patient Comfort
One of the most promising aspects of laser dentistry is the opportunity to do more with less anesthetic, and less damage to the tissue. Our EPIC laser delivers on that promise with ComfortPulse, a proprietary innovation that delivers precisely controlled micropulses of diode energy to the tissue, followed by "down" time to allow tissue to relax and respond positively to laser treatment.
Our EPIC laser also introduces a new ComfortPulse setting that delivers pulses to the tissue as short as one ten-millionth of a second, resulting in improved patient comfort, less damage to surrounding tissues, and better healing. With Our EPIC laser, patient comfort is a reality
Fresher Breath and Nicer Taste
Laser Treatment is an easy and effective way of solving the Bad Breath problem. However Good Oral Hygiene is essential to maintain the results.
The treatment is combined with the normal Hygienist visit.
By removing debris and bacteria between your teeth and gums the result is Fresher Breath. The results are very quick and with good oral hygiene etc. the Fresh Breath lasts.
Treatment of Gum Disease
We use our laser to remove debris and bacteria between your teeth and gums that can cause bleeding gums, gum recession and even loss of teeth. The laser is highly effective at killing bacteria and may even stimulate gum tissue growth.
Take advantage of our Laser's capabilities including performing "pocket therapy" using single-use disposable Perio tips.
Our EPIC Laser is a painless and effective alternative to the traditional method of surgically treating periodontal disease.
When treatment with Our EPIC Laser is combined with Good Effective maintenance then the results are excellent.
Benefits of Laser Gum Treatment:
It eliminates the disease
Completely painless
You can save teeth, which usually would have to be extracted*
It's a long term result which is easy to maintain
You will have beautiful healthy teeth and a fresh breath again
Desensitising Sensitive Teeth
If you have sensitive teeth, then a 2 minute procedure per tooth with a laser provides an effective solution with no local anaesthesia.
Although a permanent treatment for sensitive teeth, it should be noted that if further recession occurs in those areas, then they may become sensitive again.
Treating Cold Sores and Ulcers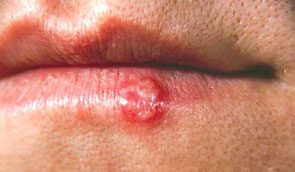 If you suffer from cold sores or ulcers, then by using a laser's energy to minimise any sores developing and increasing the blood circulation. This helps improve healing in the area allowing the ulcers and the sores to heal more quickly than they would do otherwise.
Take advantage of our Lasers capabilities including relief of lesions (aphthous ulcers, herpetic lesions).
Tissue Healing
Laser energy can be directed at areas where surgery has been carried out, such as the placement of a dental implant or removal of a wisdom tooth. The laser improves blood flow and accelerates healing, reducing post operative discomfort.
Most surgeries inside your mouth can be carried out using a laser as it has the benefit of minimising bleeding and pain during and after the procedure. Traditional scalpel and sutures cause more tissue injury, pain, swelling and bleeding.
Improving your smile
The appearance of your smile can be improved by contouring or shaping your gums using a laser. We safely remove excess gum tissue that may give you a 'gummy' smile, or make your front teeth appear irregular in size or shape.
There is no bleeding afterwards as the laser seals the tissue as it removes it. In addition the degree of tissue control is much higher than would be the case using a scalpel or electro surgery unit.
Sterilising root canals during Root Canal Therapy
Lasers are used in addition to conventional root canal therapy to sterilise the canal. This improves the success rate by destroying bacteria in lateral and accessory canals that are not easily accessible by conventional treatment.
Tooth Whitening
Laser teeth whitening is a 1 hour procedure with results that can last you 2 to 3 years.
A protective layer is placed over your gums and soft tissues before we apply the whitening gel to the teeth. The laser is then used to activate the gel in order to whiten the teeth.




We always recommend that Laser Power Whitening is used in conjunction with trays.

Studies have shown that our EPIC Laser can perform a full-mouth, in-office whitening procedure with an average of 4-6 shades in only 20 minutes of treatment time (not including set-up or take-down), faster than any other in-office whitening system.
Single-Use Tips Eliminate Cross Infection
We use disposable single use tips for diode lasers.
Click To Watch Clinical Videos
For more information on laser dentistry, call our practice in Cambridge, on 01223 363277.